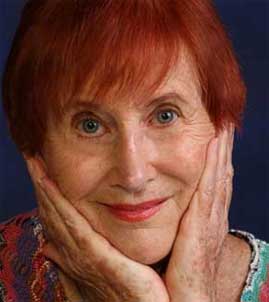 Carol Fryd is a native Floridian. She majored in Fine Arts at the University of Miami where she studied with Paul Reno, Richard Merrick, Clayton Charles, Virgil Barker and others. Since college Fryd has participated in workshops conducted by Ludwig Sander and James Brooks. She has also studied extensively with the late James Billmyer and Nieves M. Billmyer of New York City.
One person shows include the Bernard Biderman and Worth Gallery in New York City, The Carefully Chosen Gallery and The Continuum Gallery in Miami Beach, Florida.
Fryd's work is represented in the permanent collections of the Bass Museum of Miami Beach, Museo de la Galeria de las Casas Reales of Santo Domingo, Museo de Arte Moderno of Santo Domingo, Museo De Las Hermanas Mirabal of Salcedo, Centro Cultural Mirador of Santo Domingo and private collections in Florida, New York, California, Michigan, Massachusetts and Peru. Fryd's works include extensive use of collage on canvas, watercolors and mixed media on paper and now electronic art. Ms Fryd is particularly excited to be exploring the use of the new medium of digitally realized art. A major influence has been the work and theories of Hans Hofmann. Other favorite artists of the twentienth century are Stuart Davis, and, of course, Picasso and Matisse.